Brandon Dillon Elected MDP Chair
Posted on Sun, 07/12/2015 - 2:33am
Brandon Dillon Elected Michigan Democratic Party Chair, pledges to broaden the base of the Democratic Party.  
At the July 11 Michigan Democratic State Central Committee Meeting in Port Huron, MI, Brandon Dillon was elected to replace the outgoing Chair Lon Johnson, who resigned to run for Congress, 1st Congressional District.
As one of his first actions, Dillon said Lavora Barnes, the deputy county clerk for Oakland County, will become the chief operating officer of the state party.
"I think there's a lot of frustration growing in the Democratic Party by some voters and activists feeling like they've been taken for granted," Dillon said. "The first thing we want to do is make sure that we bring them into the fold and get their input so that they understand that we're not just coming to them during election time for votes but we want them to be active participants in building the party."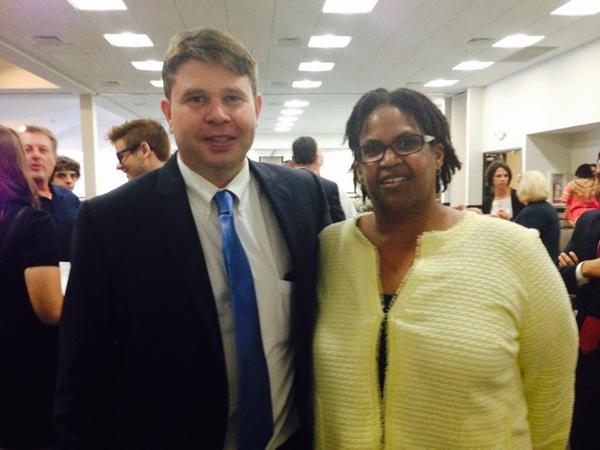 Detroit Free Press:
http://www.freep.com/story/news/local/michigan/2015/07/11/state-rep-brandon-dillon-expected-resign-house-seat-democratic-party-chairman-job/30016909/
MLive:
http://www.mlive.com/lansing-news/index.ssf/2015/07/state_rep_brandon_dillon_elect.html