WELCOME!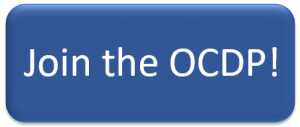 OCDP has proudly endorsed the following candidates for election in 2020:
Senator Gary Peters for Senate
Chief Justice Bridget Mary McCormack for MI Supreme Court
Elizabeth Welch for MI Supreme Court
Congresswoman Elissa Slotkin for Congress, District 8
Congressman Andy Levin for Congress, District 9
Congresswoman Haley Stevens for Congress, District 11
Congresswoman Brenda Lawrence for Congress, District 14
Representative Brenda Carter for State House, District 29
Representative Kyra Harris Bolden for State House, District 35
Julia Pulver for State House, District 39
Representative Mari Manoogian for State House, District 40
Denise Forrest for State House, District 44
Clerk/Register of Deeds Lisa Brown for Oakland County Clerk/Register of Deeds
Representative Robert Wittenberg for Oakland County Treasurer
Commissioner Angela Powell for Oakland County Commission, District 10
Tim Burns for Oakland County Commission, District 11
Kelly Dillaha for Oakland County Commission, District 12
Commissioner Marcia Gershenson for Oakland County Commission, District 13
Dr. Melanie Hartman for Oakland County Commission, District 15
Commissioner Penny Luebs for Oakland County Commission, District 16
Hon. Kameshia Gant for Oakland County 6th Circuit Court (on the November Ballot)
Endorsement Deadlines:
For August Primary, endorsement requests must be made by Monday, June 22 at 5pm, and questionnaires must be submitted by Friday, June 26 at 5pm.
For November Election, endorsement requests must be made by Monday, August 31 at 5pm, and questionnaires must be submitted by Friday, September 4 at 5pm.
(Please send endorsement requests to chair@ocdp.org & staff@ocdp.org)
---
A Statement from OCDP Chair Vaughn Derderian
If you're reading this, statistically speaking, you're probably white. You're very likely having a moment where you're trying very hard to accept a couple of large truths all at the same time, and trying to figure out where you fit in. Well, I have good news and bad news. The good news is, you have maybe one of the best opportunities in the history of America to affect real, positive change. The bad news is that it's going to mean coming squarely face to face with the legacy, power, and horrible pain that surround whiteness in this country. 
Those of us who live in the suburbs and exurbs have always thought about racism as a problem that exists "over there", in urban communities, or in other states. That's never really been accurate, but it's an illusion we can't afford to maintain anymore. Part of the legacy of the suburban communities most of us live in is that they were built on top of, and in support of, systematic racism. This isn't the fault of any of us - a big part of the work that systematic racism does is removing individual decision making and individual accountability from the process, so all the little day to day decisions that get made to keep the system moving are never anyone's "fault". That's one of the great things about this moment, though - for maybe the first time in our history, people are less concerned with who's fault everything is right now, and more concerned with just fixing the problem.
So, here's what you can do today - if you're a Democratic elected representative at the municipal level, *you* are the person you've been waiting for. Make yourself familiar with "8 Can't Wait" (https://8cantwait.org/), a list of eight policies that can help reduce police violence by up to 72%. If you're a Democratic voter, start thinking about the ways that systematic racism surrounds you, not just in policing, but in the housing, schooling, and funding priorities of your local government. None of us are going to dismantle white privilege and systematic racism overnight, but we need to start forcing ourselves to see it and recognize it, and to start taking the necessary steps to build a better system. Oakland County has a complicated past when it comes to prejudice and racism, but if we all commit to working on this together, we can change our story.
---
COVID-19 Resources and Information can be found under "OCDP News"
The great people who make up the Oakland County Democratic Party are the champions of working families in every city and township throughout our county. Please join us with your activism, your membership, your votes, and your voice as we stand shoulder to shoulder with all of our State and Local Democratic Leaders, Governor Gretchen Whitmer, Senator Debbie Stabenow, Senator Gary Peters, Congresswoman Brenda Lawrence, Congresswoman Haley Stevens, Congresswoman Elissa Slotkin, and Congressman Andy Levin.