Sunday, Jul 16, 2017 - 07:07 am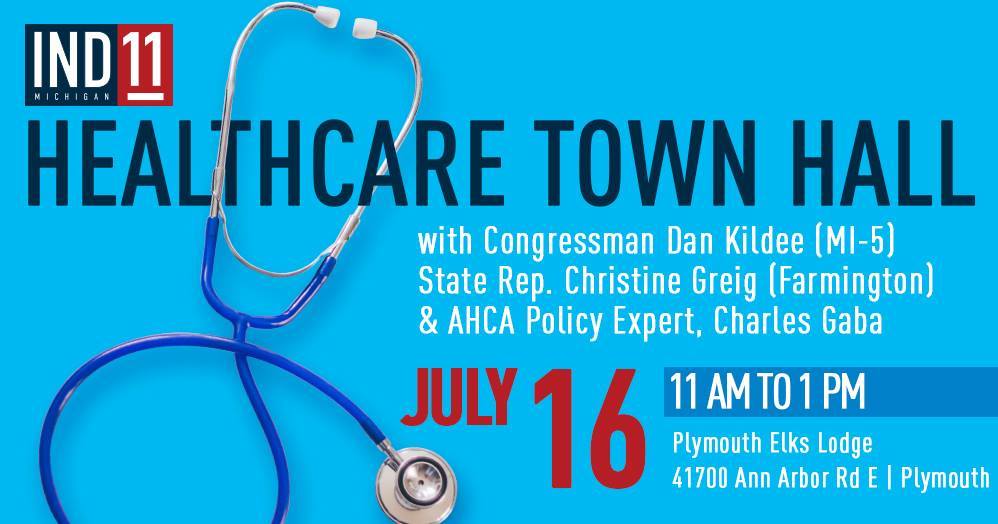 Map link:  https://goo.gl/maps/r53ffomDu2p
The Michigan Democratic Party and Indivisible groups around the state are teaming up for a series of town halls as the debate over how to change the nation's health care system continues in Congress. 
Starting this weekend, Democrats and local Indivisible groups are kicking off a summer long series of public events on health care policy featuring health experts, members of Congress and state lawmakers. The kickoff events on Sunday will run from 11 a.m. to 1 p.m. at Plymouth-Ann Arbor Elks Lodge, 41700 Ann Arbor Road E., Plymouth, and 4-6 p.m. at Wildwood Amphitheater, 2700 Joslyn Court, Orion Township.
Michigan Democratic Party Chair Brandon Dillon said the events are meant to educate people about the questions they have regarding potential changes to health care and continue discussions on how to protect their benefits. 
"We will never stop fighting against GOP efforts to eliminate protections for people with pre-existing conditions or their plan to allow insurance premiums to skyrocket, especially for seniors," Dillon said.