WELCOME!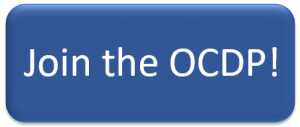 ---
Questions about voting? Call the Michigan Democratic Party Voter Hotline at 1-833-MI-VOTES (1-833-648-6837)
---
BIG NEWS! The OCDP now has an App, available on the Apple App Store and Google Play Store!
The App allows you to view our News Feed, the Events Calendar, an Elected Official Directory, and more, all from your mobile device. This App opens up so many possibilities for the Democratic Party, and we are eager to share it with you.
Download the OCDP app today!
---
The great people who make up the Oakland County Democratic Party are the champions of working families in every city and township throughout our county. Please join us with your activism, your membership, your votes, and your voice as we stand shoulder to shoulder with all of our State and Local Democratic Leaders, Governor Gretchen Whitmer, Senator Debbie Stabenow, Senator Gary Peters, Congresswoman Brenda Lawrence, Congresswoman Haley Stevens, Congresswoman Elissa Slotkin, and Congressman Andy Levin.