The Oakland County Democratic Party Invites Residents to Participate in Juneteenth Events This Week
Posted on Mon 06/14/2021 - 03:06 pm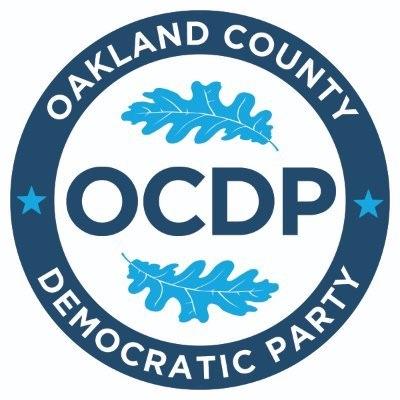 FOR IMMEDIATE RELEASE

June 14, 2021

Contact: Jody LaMacchia

Chair, Oakland County Democratic Party

(248) 505-3655
The Oakland County Democratic Party Invites Residents to Participate in Juneteenth Events This Week
OAKLAND COUNTY, Michigan -  This week, the Oakland County Democratic Party is hosting a series of events celebrating Juneteenth. Also known as Freedom Day, Jubilee Day, Liberation Day and Emancipation Day, Juneteenth celebrates the emancipation of slaves in the United States. Originating in Galveston, Texas, Juneteenth is commemorated on the anniversary date of the announcement of General Order No. 3 by Union Army General Gordon Granger, proclaiming freedom from slavery in Texas two and a half years after the Civil War had ended and President Lincoln's Emancipation Proclamation of 1863.
"Acknowledging our country's racial unrest and the awareness the Black Lives Matter movement has raised surrounding the violence African Americans face daily highlights the importance of celebrating Juneteenth," said Jody LaMacchia, Chair of the Oakland County Democratic Party. "Our goal with these events is to provide education and training for our community on how to be a better ally to the African American community as we continue fighting for justice."
"The DEI Committee planned these virtual events, which work to focus on educating, celebrating, and raising the awareness that there is still much work to do for racial equality within our communities, our state, and our nation," said Mikal Goodman, Chair of the OCDP's Diversity, Equity, and Inclusion (DEI) Committee.
Registration for all virtual events:  www.mobilize.us/oaklandcountydems
 
Monday, June 14th, 5pm
Intro to Juneteenth: Why Not the Fourth of July? 
Tuesday, June 15th, 3pm
The 13th Amendment and Legalized Slavery
Tuesday, June 15th, 6:00 pm
One Night in Miami: Watch and Chat
Wednesday, June 16th, 3:00 pm
The Co-opting and Punishment of Black Culture
Wednesday, June 16th, 7:00 pm
From Ally to Anti-Racist with Dr. Lynda Jeffries
 Thursday,  June 17th, 3:30pm
Examining White Privilege, Race, and Whiteness with Brent Sykes
Thursday, June 17th, 7:00 pm
How Mental Health Affects Black Youth
Friday, June 18th, 3:00 pm
The Role of Music in the Fight for Black Liberation
Friday, June 18th, 6:30pm
The Ever Changing Presence of Racism
Saturday, June 19th, 7:00 pm 
Juneteenth Week Reflection Discussion
MEDIA INFO: Please call (248) 505-3655 or email chair@ocdp.org with any interview request.
ABOUT THE OCDP: 
The Oakland County Democratic Party is a 527 organization whose mission is to promote social and economic justice by building an engaged, diverse, Democratic majority in Oakland County in order to enhance the quality of life for all. Membership is open to all Oakland County residents who are eligible to vote. For more information, go to https://ocdp.org or call 248-972-6400. 
                                                   
               
###