Precinct Delegate Filing Deadline
Posted on Fri, 04/24/2020 - 3:00pm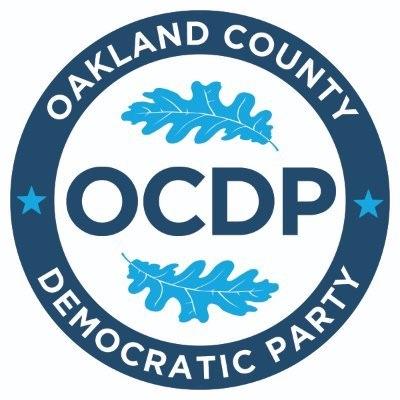 Looking for ways to get more involved in getting Democrats elected up and down the ballot? Consider becoming a Precinct Delegate! Now is your chance, filing to run is easy and safe.
What is a Precinct Delegate? Precinct Delegates are the liaison between a politician/candidate and their constituency. They identify other interested Democrats and encourage them to get involved. They are dedicated to engaging their neighbors to help Democrats win!
DEADLINE TO FILE AS PRECINCT DELEGATE is May 5th to be on the ballot. The number of positions has been increased by 28%. Please step up and fill one of the 1,882 slots in Oakland County. There are positions available in NEARLY EVERY ONE of OC's 506 precincts.
Your help is needed to win in November.
Most of the work will be done late summer into the fall and may not require direct contact. It's an excellent opportunity to contribute from home through digital means. The Democratic Precinct Delegates of Oakland County (DPDOC) offer many trainings to help prepare you to be the best Precinct Delegate you can be!
Filing is easy! All you need is a notarized Affidavit of Identity, turned in to the Oakland County Clerk's office by May 5th. There are many contact-free, drive-up notary events going on around the county, so you can get your Affidavit notarized safely and efficiently. 
Drive-through notary events are already scheduled in West Bloomfield Twp, Rochester Hills, Royal Oak, Madison Heights, and Bloomfield Hills, and additional dates and locations may be added as needed. Contact staff@ocdp.org for more details.
Click here for the Affidavit of Identity form needed to put your name on the ballot: https://www.michigan.gov/documents/Aff-ID_Precnt_139901_7.pdf
Grassroots organizers are some of the most important influencers. 
Become a Precinct Delegate today!
**Questions? Contact the OCDP at staff@ocdp.org, DPDOC at erichsusan@yahoo.com, or your local Democratic Club Precinct Delegate Liasion**