Vicki Barnett to challenge L Brooks Patterson in Oakland Co. Executive race
Posted on Thu, 03/31/2016 - 4:17pm
Congratulations to a great candidate!  Thank you for running!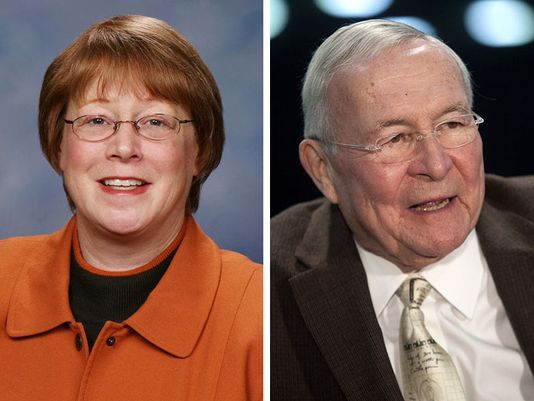 http://www.freep.com/story/news/politics/2016/03/29/former-state-rep-files-oakland-co-executive-race/82396562/
March 29, 2016
Former State Rep. Vicki Barnett will be back on the ballot this year in a bid to unseat long-time Oakland County Executive L. Brooks Patterson.

The Farmington Hills Democrat filed paperwork with the Oakland County Clerk's office Tuesday to run for the seat, which has the responsibility over Oakland County government, a $437 million general fund budget and more than 4,500 employees.

"It's becoming growingly apparent that Oakland County needs to jump into the 21st century with both feet," Barnett said. "I wouldn't be running if I didn't think we could do things better. I'm very optimistic about Oakland County's future if we begin to look more regionally instead of being the impediment and the blockade to that progress."

Barnett served in the state House of Representatives from 2009 to 2014, when she had to leave because of term limits. Before that, she was a city council member and Mayor of Farmington Hills. With a financial background as an investment consultant, Barnett served on the House Tax Policy committee during her time in the Legislature.

She faces a tough competitor in Patterson, a 77-year-old Republican from Clarkston, who has been the Oakland County Executive since 1992 and who also was the Oakland County Prosecutor for 16 years. He announced during his State of the County address in February that he planned to run for a seventh term in office."