#Snyderholes
Posted on Mon, 03/10/2014 - 5:40pm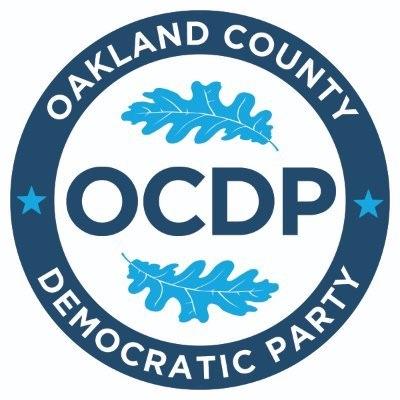 Dems Launch Campaign to Hold Governor Accountable for Pothole Epidemic, Failing to Fix The Roads  #Snyderholes
New Snyderholes.com website and yard sign blitz to spotlight 'Snyderholes' across the state
LANSING - Saying he has failed to invest in Michigan's infrastructure, Democratic leaders barnstormed the state today to expose Republican Gov. Snyder's wrong priorities. MDP Chair Lon Johnson and Executive Director Garrett Arwa were joined today by frustrated residents waving signs in metro Detroit, Flint and Lansing.
"Instead of fixing our roads, Republican Gov. Snyder handed out a $1.8 billion tax giveaway to corporations and CEOs - taking money away that could be better used to fix our crumbling infrastructure," said Lon Johnson, Michigan Democratic Party Chair. "Michigan spends the least amount per person on our roads and bridges in the entire country. Our crumbling roads and bridges are a direct result of Republicans' failure to invest in fixing our infrastructure."
"Because of Republicans' failure to fix this problem year after year, the average Michigander is already paying a Snyderhole tax - $357 every year in unnecessary auto repairs," continued Johnson.
Snyder claimed he wanted to fix our broken roads and bridges, but he proposed paying for it with massive new gas taxes that would have hit our working and middle-class families the hardest. Republicans in the legislature are also claiming they have a solution, but their one time patch wouldn't come close to the billions in investment that is really needed to address this devastating problem.
And now, Republican Gov. Snyder has given up on addressing this issue. Instead, he wants to hand a one-time, election year tax rebate out to Michiganders, that won't even cover our car repair bills.
Residents all over the state will be placing yard signs reading "Gov. Snyder, thanks for the potholes" in their yard or near their favorite Snyderholes.
Michiganders can join our call and see photos of potholes in their area at Snyderholes.com
###
- See more at: http://www.michigandems.com/rep-dillon-republican-priorities-not-the-mic...