What Voters Won't Hear from Snyder's Super Bowl Political Ad
Posted on Sat, 02/01/2014 - 9:57pm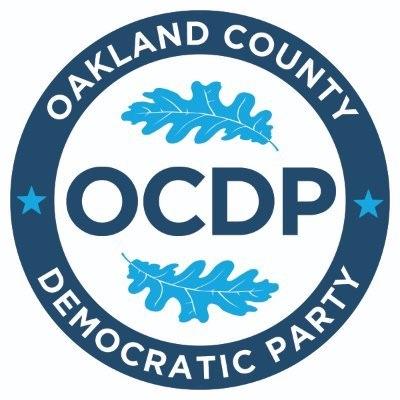 What Voters Won't Hear from Snyder's Super Bowl Political Ad
LANSING - Today Democratic leaders blasted Republican Gov. Snyder for his Super Bowl political ad, saying it will undoubtedly seek to distract the public from his record and claim credit for things Snyder had nothing to do with. Michigan Democratic Party Chair Lon Johnson was joined by House Democratic Leader Tim Greimel (D - Auburn Hills), and Joanne Peterson, a retired teacher from Grand Rapids Central High School.
MDP Chair Johnson pointed out that this Sunday, Snyder will spend $500,000 on just one 60-second TV commercial.
"Rick Snyder's Super Bowl ad will undoubtedly try to distract from his agenda of raising taxes on middle class families, cutting education and hitting seniors with a new retirement tax to pay for more and more tax cuts for wealthy special interests," said Lon Johnson, Michigan Democratic Party Chair. "Half a million dollars for one 60-second political ad would be better spent on seniors who are struggling to pay the heat bill because of Snyder's new retirement tax."
Lansing Republicans have opposed repeated Democratic efforts to undo the retirement tax on seniors, restore tax credits for low-income families, or reinvest money into Michigan's public schools. Even worse, Republicans have recently made claims that they have lowered taxes for families and increased funding for public schools, both of which are simply untrue and are little more than a shameless attempt to rewrite their own record on these issues.
"In addition to raising taxes on middle-class families and placing a new retirement tax on our seniors, Republicans cut over a billion dollars from our community public schools," saidHouse Democratic Leader Tim Greimel (D - Auburn Hills). "Michigan families who work hard and play by the rules know that cutting education is no way to build a strong economy, but that's exactly what Lansing Republicans did. Apparently, Republicans think corporate tax handouts are more important than helping Michigan kids compete in the global economy."
Because of Snyder's disappointing agenda and failure to invest in Michigan's people, Michigan's unemployment rate is now one of the worst in the country.
"Placing a new tax on seniors like me so the rich can get another tax cut is outrageous," said Joanne Peterson, retired teacher from Grand Rapids. "Now that I'm paying over $200 in retirement taxes every month, I'm finding it incredibly difficult to heat my home. I hope Snyder's silly, wasteful Super Bowl ad will explain why he broke his promise to seniors by creating a new retirement tax so corporations could get another tax cut. That retirement tax is making it harder for many seniors like me to make ends meet."
###
- See more at: http://michigandems.com/#sthash.35eu58hn.dpuf