Join us for the viewing of "THE RIGHT TO READ"!
Wednesday, Sep 20, 2023 - 05:09 pm
PLEASE CLICK THIS LINK TO REGISTER!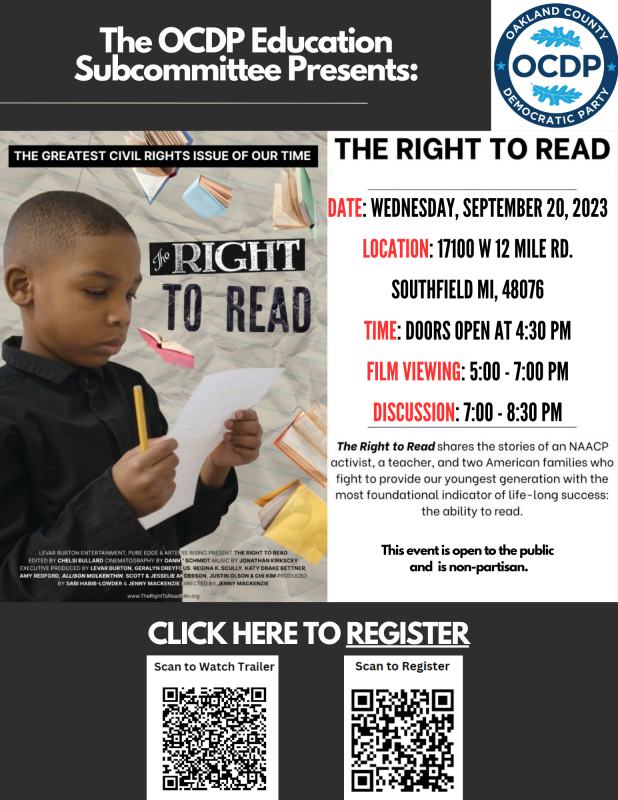 The Right to Read shares the stories of an NAACP activist, a teacher, and two American families who fight to provide our youngest generation with the most foundational indicator of life-long success: the ability to read.
THIS EVENT IS OPEN TO THE PUBLIC AT NO CHARGE AND IS A NONPARTISAN EVENT. 
Doors to open at 4:30pm
Film viewing from 5:00-7:00pm
Discussion to be held from 7:00-8:30pm