Environment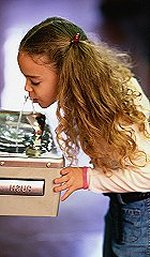 The Oakland County Democratic Party believes that it is our responsibility to protect America's extraordinary natural resources. The health of our families and the strength of our economy depend on our stewardship of the environment.
We reject the false choice between a healthy economy and a healthy environment. Farming, fishing, tourism, and other industries require a healthy environment. New technologies that protect the environment will create new high-paying jobs. A cleaner environment means a stronger economy.
Far too many Americans live with unhealthy air or water quality. Democrats will fight to strengthen the laws that ensure we have clean air to breathe and clean water to drink. And Democrats will make sure these laws are enforced.
Democrats know that a sensible energy policy is key to a strong economy, our national security, and a clean environment. Democrats are committed to the next generation of affordable and renewable energy for the 21st century and to conservation measures that will immediately reduce our dependence on foreign oil.